Opinion piece by Billy Mills, Biology Week intern at the Royal Society of Biology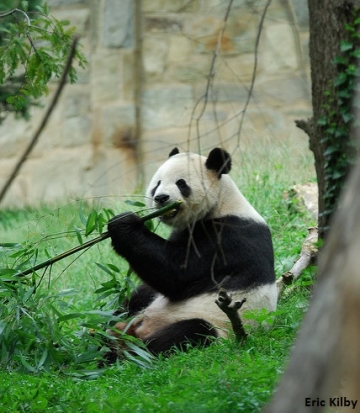 With the utopian goal of saving the world's species it is inevitable that nature conservation should be an uphill struggle. Having read the news recently you could be forgiven for thinking of it as an altogether worthless affair.
It was reported this September that over the last 25 years we have lost one-tenth of the world's wild places. A trend that if allowed to continue could lead to almost no places of true wilderness left on Earth. Closer to home we had the release of the State of Nature report, which stated that one in 10 UK wildlife species is at risk of extinction.
When I heard that an evening of post-Brexit discussion was taking place at the Zoological Society of London (ZSL) I anticipated more of the same, an evening hearing about the huge challenges that Brexit poses to UK wildlife conservation. Thankfully I was mistaken. Rather, this event emphasised that the UK scientific community is capable of informing political decisions on the environment and is eager to help. Professor Sue Hartley, President of the British Ecological Society, had a clear message: it is time to mobilise, not to mourn; opportunities to improve on what's been done so far exist, and this is the time to seize them. Read more »