By Gina Degtyareva, a biology undergraduate at the University of Bristol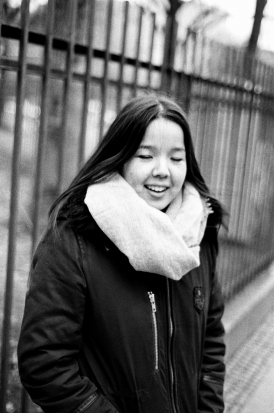 My heart was split between arts and sciences for a long time until I was choosing my A-levels I realised that they can be combined in many ways. One of these ways is wildlife and nature photography. I love this area of photography because I love biology and it enables you to explore and learn about the creatures of the world without leaving your home. Our environment is constantly changing and photography also gives you the chance to capture moments that will never be repeated.
I studied photography at GCSE and A-level and one of the most useful things I've learnt is to look at other artists' work for inspiration before starting to take pictures for a project. After choosing a topic and an aim for my photography I would do a quick search to find artists that have worked in the same field. I also had a teacher with an encyclopaedic knowledge of artists who was able to suggest artists for my every thought. I would look at those and related artists and save their images until I had a portfolio of artists and photographs that inspired me. This research can also be done by going to exhibitions or looking through photography books in libraries or shops.
After getting some inspiration and having more knowledge of what has already been done it was useful for me to do a shoot (or many) in the style of a photographer I liked. I then developed my project from there as I found out what techniques worked, what I'd have to tweak and what aspects I wanted to focus on more. This often yielded much better results than shooting without a plan. Looking at other artists' work is particularly useful if you've taken pictures but haven't achieved the results you'd hoped for and want to improve your photographs.
The Royal Society of Biology's annual amateur photography competition is now open for entries. It has the broad theme of Biology: from Big to Small. I have collated a list of artists that I like which can be used as inspiration or to improve your photographs on this theme:

Sebastião Salgado – incredible, striking landscapes
Imogen Cunningham – a beautiful exploration of natural forms
Paul Sutherland – a close-up and carefully framed perspective of animals
Jacky Parker – award-winning floral photography
Maneesh Kaul – don't search if you don't like bugs
Pere Soler – amazing views from above
The Wildlife Photographer of the Year exhibition is also running at the Natural History Museum with many spectacular photographs.