by Emma Pettengale, Portland Press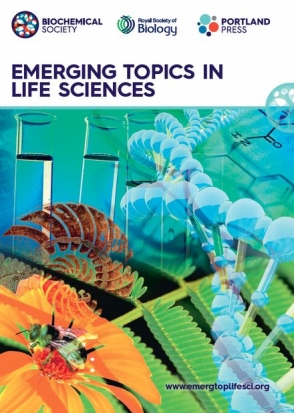 Biology Week is an annual celebration of life science with events all over the UK and beyond for everyone from children to professional scientists. The week helps to inspire future generations of biologists. With more and more opportunities for interdisciplinary collaborations and chances to switch fields, regardless of whether you are a young student, early-career researcher or an experienced post-doc, you may have your interest piqued in a new area of the life sciences and want to find out more.
To support this growing need, a new journal is launching in early 2017. Owned jointly by the Royal Society of Biology and the Biochemical Society, Emerging Topics in Life Sciences is deliberately aimed at an interdisciplinary audience.  Each issue will focus on a single topic, giving an up-to-date, self-contained summary on the hottest emerging areas in the life sciences, such as antibiotics and the growing spread of resistance.
Earlier this year, a review on antimicrobial resistance (AMR) by Lord Jim O'Neill set out a comprehensive action plan for the world to prevent the spread of infectious diseases, develop new rapid diagnostics tools and incentivise research into new antibiotics.
One of the early issues of Emerging Topics in Life Sciences will focus on Antibiotics of the future. The issue will explore novel microbial diagnostics, discuss the latest ideas and newest ways for creating and developing antibiotics, and cover mechanisms of action of the antibiotics of the future. Sign up to be emailed when it is available online.
If you're interested in AMR, why not take a look at the report from the 'Tackling antimicrobial resistance crisis – what roles will regulation and innovation play?' event and look out for a special issue from the Portland Press  journal Essays in Biochemistry on Antimicrobial Drug Resistance, coming in Spring 2017.
---
Biology Week is taking place 8-16th October 2016.