By Michael Wood, policy intern at the Royal Society of Biology and the Biochemical Society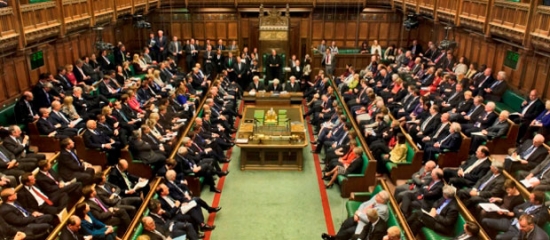 It appears that there is a considerable level of disconnect between those who work in science and those who work in politics, and that until very recently this lack of engagement had not been tackled. For this reason, a group of science researchers, science communicators and parliamentarians formed Newton's Apple. Set up in 2006, this charity aims to bridge the gap between scientists and lawmakers.
Dr Stephen Benn, director of parliamentary affairs at the Royal Society of Biology and a trustee of Newton's Apple gave a presentation at this month's Policy Lunchbox. The work of Newton's Apple is primarily focused on educating scientists about what happens in Westminster and Whitehall. Being relatively ignorant of these matters myself I was pleased to hear that Stephen, along with officials from government and Parliament, has run over twenty workshops in a variety of locations across the country in the past few years. The intention of these events was to inform scientists of how Parliament operates, how laws are made and, just as importantly, the channels through which scientists can engage with policy makers. It is important that scientists (and others) know how to voice their opinion on issues on which they have expertise. Select Committees, for example, act by reviewing topics, collecting written and oral evidence, preparing reports and proposing recommendations to Government.
The majority of the people at this month's Policy Lunchbox were young policy professionals, all of whom were keen to stress that (in their defence) scientists were not unlike most people in knowing very little about how Parliament works. The group agreed that this is a topic which should be covered at a relatively early age in schools to increase engagement with the process of policy formation and to help the public to be as informed as possible.
The next Policy Lunchbox will be held on Tuesday 22nd March, when we will welcome Sarah Howls from the Higher Education Funding Council for England. Tickets are not yet available but you can join the mailing list to receive invitations straight to your inbox.
Policy Lunchbox is a joint initiative between the Royal Society of Biology, the Biochemical Society, the British Ecological Society, the Society of Experimental Biology and the Microbiology Society.