Guest author Ian Street looks at the two occasions when the Royal Institution's Christmas Lectures focused on plant science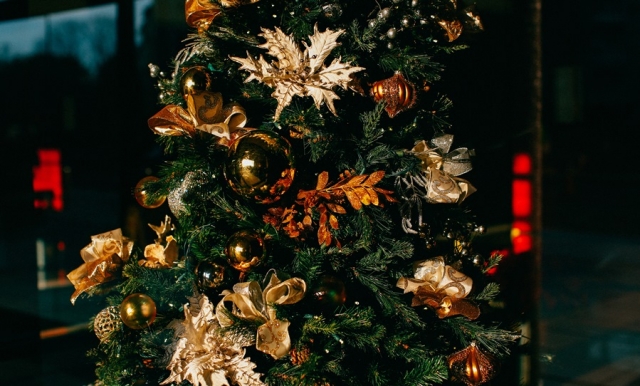 Inspiring future generations through science has been a key component of the Royal Institution and its annual Christmas Lectures – started by Michael Faraday in 1825. There have been two plant science Christmas lectures: one given by John Lindley in 1833 and the other given by Sue Hartley in 2009.
John Lindley was was an eminent botanist and one of the men responsible for setting Kew Gardens on a solid foundation. A professor at University College London, he headed what is now the Royal Horticultural Society and was the first botanist to present a Christmas Lecture. In 1837, when Queen Victoria's reign began, he was the botanist who classified and described the Victoria amazonica (named Victoria regia by Lindley), a giant water lily. A little over a decade later, Joseph Paxton would get the aquatic lily to bloom in England in one of his innovative glass house designs.
In 1838, Lindley was tasked with generating a report about the state of a dilapidated Kew Gardens, which had been in decline since its first director, Joseph Banks and garden supporter King George III passed away in 1820. Lindley recommended saving the gardens and making it a preeminent research and public institution. This recommendation to save Kew was initially rebuffed by Parliament. But Lindley, Paxton, and William Hooker kept at it and in 1840 Parliament approved funding to refurbish Kew and to make it into what it is today. In 1841, Hooker's first year as director, 9,174 people visited Kew. In 1850, that number was almost 180,000.
Lindley did more than help to save Kew in his career. He also wrote many books and textbooks about botany, and advised the government on the Irish potato famine.
In 2009, Professor Sue Hartley from The University of York, now director of The Environmental Sustainability Institute there, delivered a Christmas Lecture series about the long-term and complex 'war' between plants and the animals that eat them. Dr. Hartley's lecture series The 300 Million Year War is great fun, with lots of props and demonstrations, and is accessible on the Royal Institution's website.
The context in which Hartley delivered her lecture is arguably quite different to that for Lindley. Unlike in Lindley's day, in the 21st century, the misconception that botany and plant science are not intimately connected to people's lives is arguably common. Plants aren't always seen as the way to fortune, though they are certainly still big business. Botany isn't always a focus in introductory biology classes, and botany departments have been subsumed under life sciences. In 2015, Kew Gardens faced budget cuts.
However, people are starting to engage more about where their food comes from, how it is grown, and how plants connect us all (though misinformation about this is something food growers and plant scientists must continue to address); plant science lives on. The fact that there was an early Christmas Lecture when botany was at a peak, and then one again in 2009, could be seen as a reflection of how public interest in plant sciences faded, but now may be rising again. Perhaps this will be reflected in future Christmas lectures at the Royal Institution?
As you decorate your home with Christmas trees, wreaths and mistletoe, and indulge in festive food and drink, remember that plants make the holiday season. Even in winter, the green world is supporting us. And that is something to be grateful for and vigilant about maintaining.
Ian Street is a Research Associate at Dartmouth College studying plant development and writes about plant sciences on his blog, The Quiet Branches.