By Ida Griffiths – education officer for Pollinating the Peak at the Bumblebee Conservation Trust.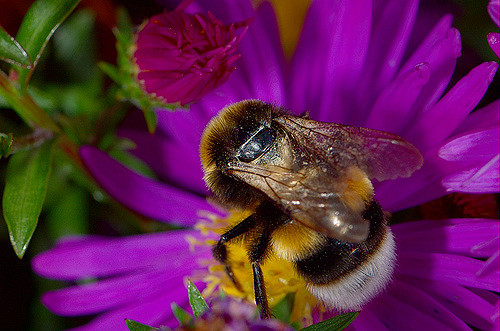 Bumblebees are awesome! But perhaps, being the education officer for Pollinating the Peak – a new Heritage Lottery funded project from the Bumblebee Conservation Trust – I have to say that… However, it's not just me, my colleagues and keen entomologists, but the general public think so too. In a recent public poll from the Royal Society of Biology, the iconic Buff-tailed bumblebee was crowned the Favourite UK Insect!
Bumblebees are placid creatures, happily bumbling around our gardens, grass verges, meadows and woodlands visiting flowers, lapping up their nectar and gathering pollen to feed to their larvae. And despite their (endearing) lack of grace, they are beautifully adapted to this lifestyle. Bumblebee tongues are long and intricately designed to poke into flowers to tap into the sweet nectar reward produced at the base of their corollas. All 25 of our UK bumblebee species have a different range of tongue lengths and are thus equipped to dine upon slightly different assortments of flowers.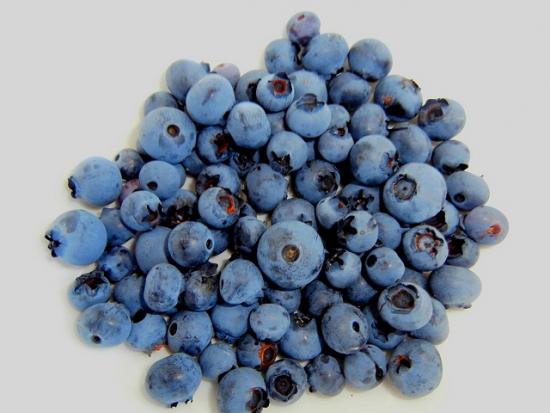 And why do the flowers provide this sweet treat for the bumblebees? Well, the bumblebees are excellent pollinators and will dutifully, though inadvertently, carry pollen grains from one flower to the next, thus pollinating the flowers and allowing them to produce seeds and tasty fruits – ensuring their reproductive success and our continued enjoyment of such delights as raspberries and blueberries. I told you they were awesome!
Bumblebees are excellently adapted for this role; with their furry, electrostatically charged bodies, they are magnets for pollen. They also have smelly feet (indicating depleted flowers to each other), can see UV light, can maintain their body temperatures around 30°c (an oddity for a cold-blooded arthropod), secrete wax from their bodies and are the only pollinators able to pollinate tomatoes, blueberries, aubergines and kiwis due to their ability to 'buzz pollinate'!
That's just the short version. There is so much to learn about these fascinating creatures, and education is the key to saving them – and save them we must! As I mentioned, bumblebees are important pollinators – in fact they contribute to every one in three mouthfuls of food we eat – but unfortunately their populations are suffering drastic declines. In the Peak District, we are concerned about the status of the scarce and beautiful Bilberry bumblebee (Bombus monticola) which lives mainly on moorland. Further declines are imminent if action is not taken, and taken now.
Through the 'Buzzing Schools' strand of our project, we aim to raise awareness of bumblebees and pollinators and their importance, through an innovative and inspiring pollinator education programme for local secondary schools. This exciting venture will involve a mobile 'Polli:lab' to bring hands-on, fun and real-world bumblebee science to students in their school grounds, to inspire new generations of entomologists (insect-experts), conservationists and scientists to ensure the future of our wild pollinators.
We will be developing this project over the coming months and hope to be up and running in 2018. As part of the development phase, we need local schools to show their support for the project and help to design and test the practical activities for our 'Polli:lab'. If you would like to get involved and support the project, we would love to hear from you. If you are a teacher or youth leader, why not download our taster 'Buzzing Schools' activity pack to get your students engaged in bumblebee science.
In the meantime, we can all play our part in protecting bumblebees. Simply plant some bumblebee friendly flowers in your garden, in your school grounds or at your workplace, and you will be providing that all important meal for the humble bumblebee, and in return she will provide variety and flavour to yours.
For more information on bumblebees and how you can get help, visit Bumblebee Conservation Trust.